At the service of professional designers:
From co-design to just-in-time
Operators in the furniture industry do not always find it easy to respond to market demands rapidly and punctually. Delivery times are getting shorter and punctuality is essential if we want to provide quality service to end customers. Besides complex logistics, there is a need to find creative, innovative design solutions that amaze customers with new materials, colours and finishes.
Well aware of the furniture industry's demand for increasingly shorter delivery times, we place at the disposal of professional designers and manufacturers our competence in co-designing and our production and logistics facilities for just-in-time deliveries of tops, cabinet doors and other décor items for kitchen and bathroom furniture.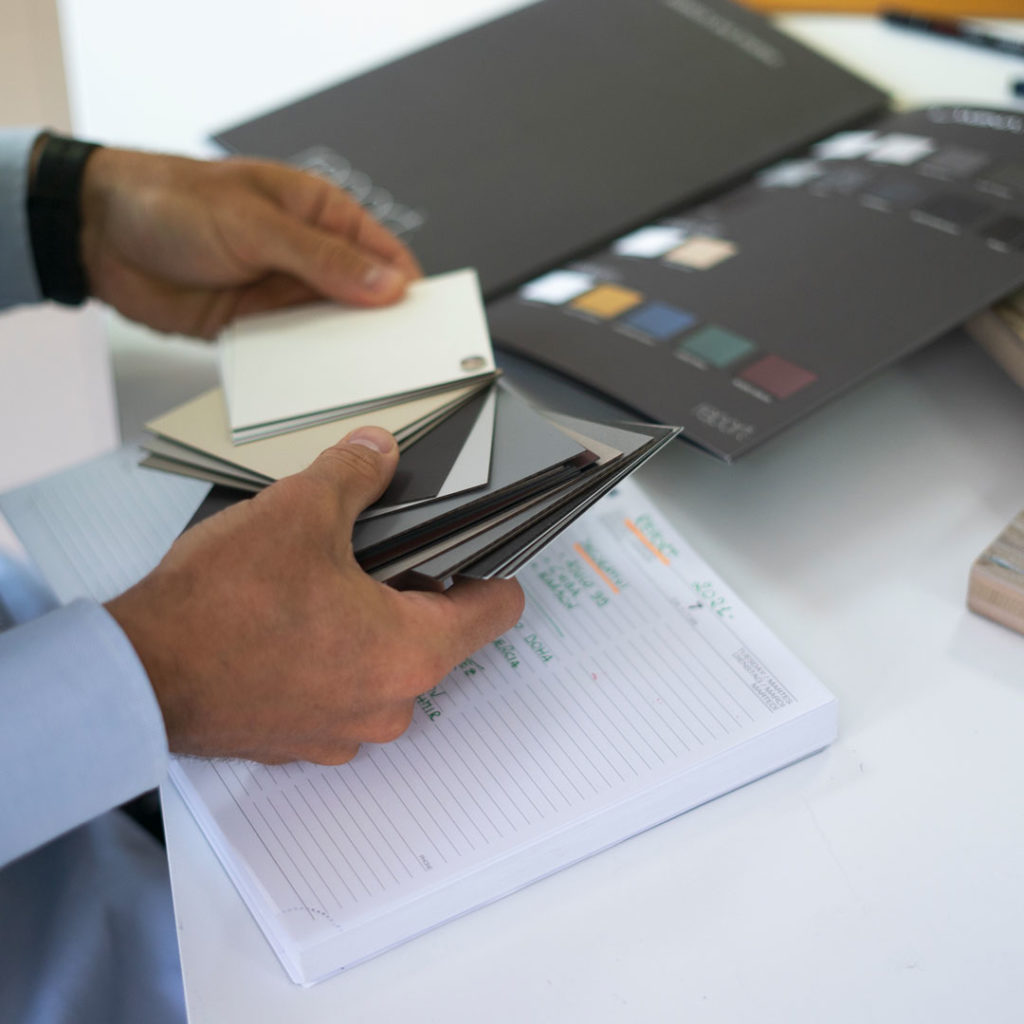 CONSULTANCY AND
CO-DESIGN
Our R&D department is willing to help companies and designers find the best solutions in terms of style and projects. With our experience in this field, technical knowledge of products and materials and attention to design trends, ci permette di proporre soluzioni e idee innovative che rispondono ai trend del mercato, spesso anticipandoli.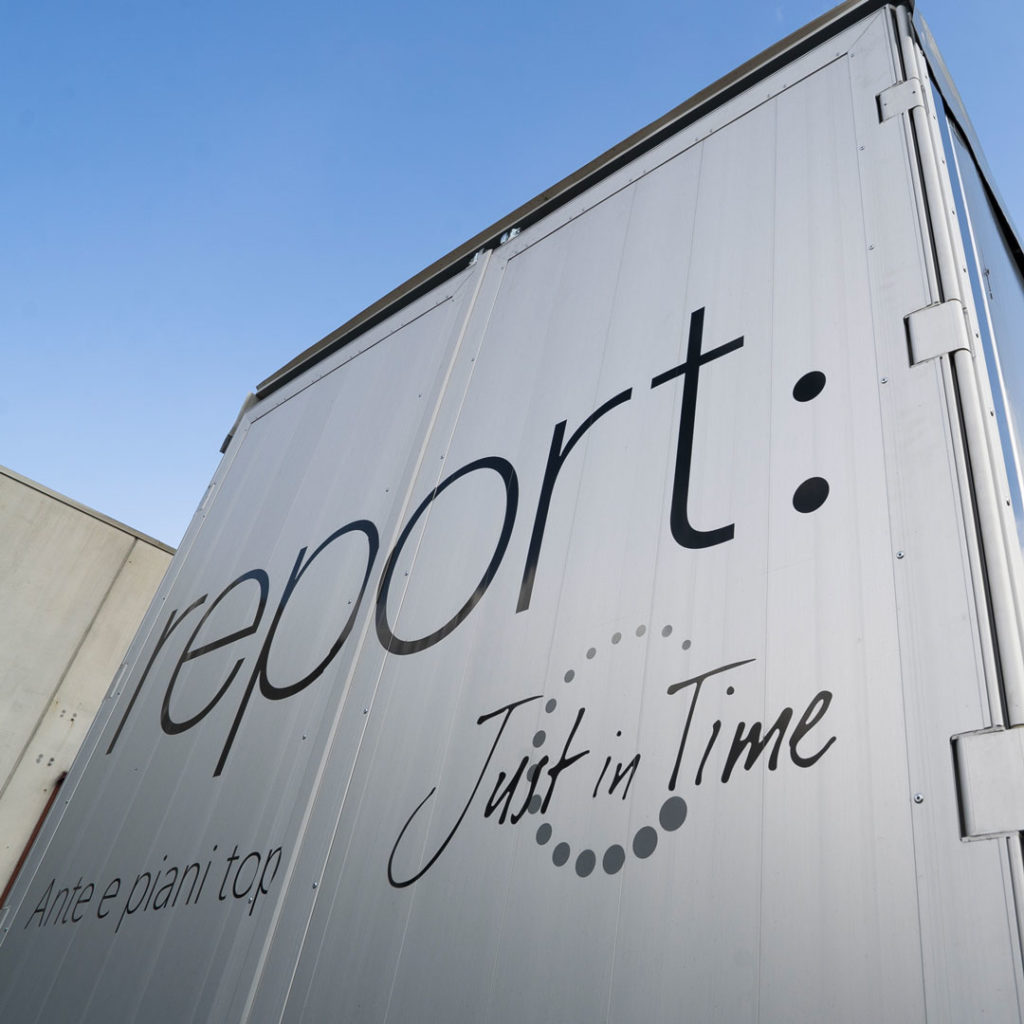 PUNCTUAL DELIVERIES AND JUST-IN-TIME PRODUCTION
Our production is organised to guarantee precise order planning and scheduling so that we are able to provide sure delivery dates and manage just-in-time orders.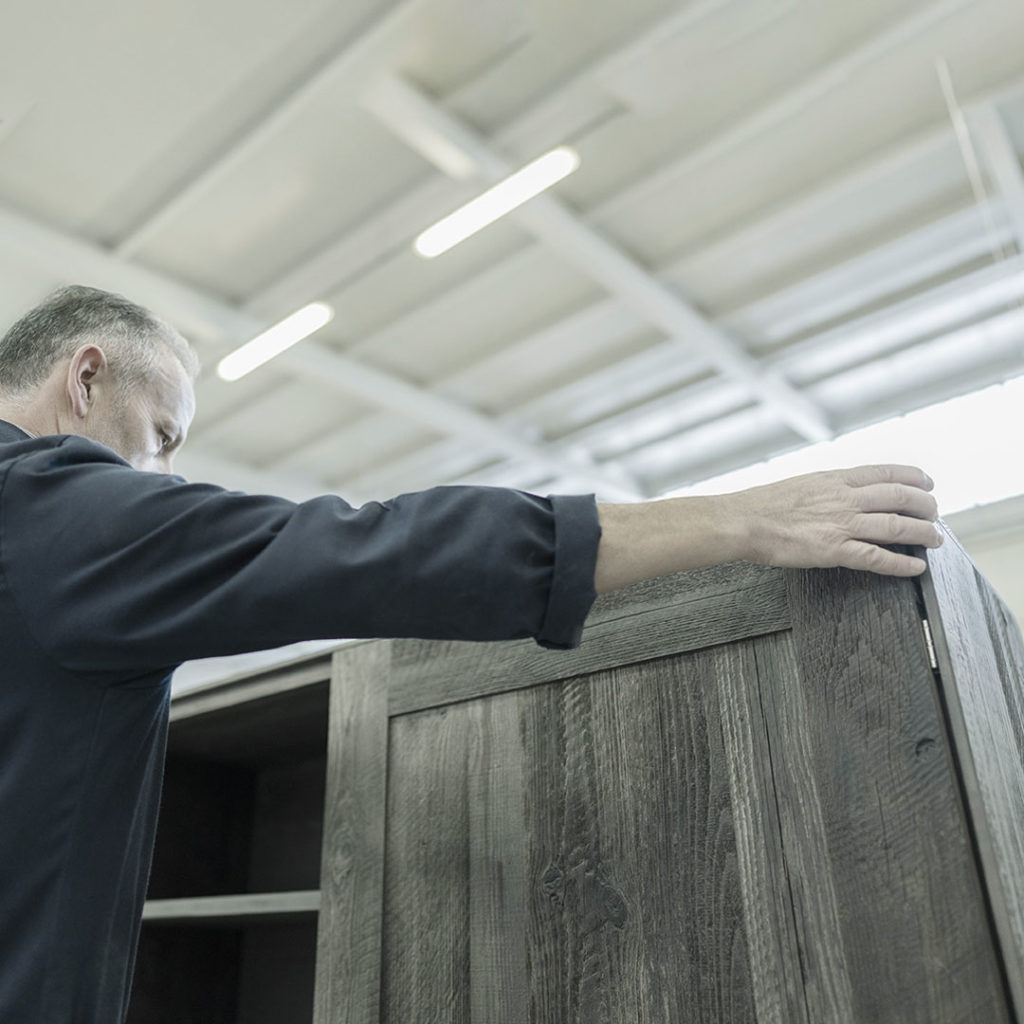 Installation time is kept to a minimum because our products are delivered ready for assembly.
Do you need more informations?
Direct contact is often the best way to clear up any doubts. Write to us or give us a call, we are at your disposal to help you and provide consultancies about our products and collections so that your project can become reality.